Prestoea decurrens
From Palmpedia - Palm Grower's Guide
Prestoea (pres-toh-EH-ah)
decurrens (DEHK-oor-ehns)

COSTA RICA: Heredita: La Selva Biological Station. Photo by Dr. O. Vargas
Scientific Classification
Genus:
Prestoea (pres-toh-EH-ah)
Species:

decurrens (DEHK-oor-ehns)
Synonyms
None set.
Native Continent
America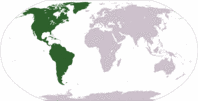 Morphology
Habit:
Clustering
Leaf type:
Pinnate
Culture
Survivability index
Common names
None.
Habitat and Distribution
Nicaragua (Matagalpa, Río San Juan, Zelaya), Costa Rica (Alajuela, Cartago, Heredia,
Limón, Puntarenas, San José), Panamá (Chiriquí, Colón, Panamá, San Blas), western Colombia (Antioquia, Cauca, Chocó, Nariño, Risaralda, Valle), and western Ecuador (Carchi, Cotopaxi, Esmeraldas, Pichincha); rain forest at low elevations (0-800 m) but occasionally reaching 1500 m. Throughout its range it is a common palm, especially along streams and rivers. (Gloria Galeano and A. Henderson)
Description
Prestoea decurrens usually forming a small cluster of stems and growing from 1.4 - 7 metres tall, exceptionally to 10 metres. The unbranched stems can be 3 - 12cm in diameter; they are topped by crowns of 4 - 10 leaves. Medium to subcanopy, clonal (but sometimes with a single stem), green stems, pinnate leaves, leaflets terminate in a sharp point, pocket at leaf tip can be felt by fingertips, large spicate inflorescence usually off-white, may have small pink prop roots.
Stems cespitose (growing in tufts or clumps) with 2-7 stems per plant but rarely solitary, erect or occasionally leaning or even procumbent, 1.4-7 (- 10) m tall, 3-12 cm in diam., green or yellowish with conspicuous nodes. Leaves 4-10 in each crown, spreading; sheath semi-open and forming a partial crownshaft, this almost always obscured by persistent, dead leaf bases, 0.3-1 m long including a fibrous ligule to 10 cm long, green, green-violet, or brown-violet, fibrous on marg ins; petiole (18-) 30-95 (-155) cm long, densely covered, especially abaxially, with apressed, whitish brown, peltate-lacerate scales; rachis 1.2-3.1 m long, with tomentum like that of petiole; pinnae 35-58 per side, regularly arranged and horizontally spreading in the same plane, subopposite or alternate, linear-lanceolate, abruptly acuminate or almost acute apically, plicate, with prominent midvein and several lateral veins, without conspicuous ramenta on the midvein abaxially, with punctations abaxially; basal pinna 28-60 x 0.8-2 cm; middle pinnae 43-73 (-81) x 2-5.5 cm; apical pinna 8-25 (-40) x 0.5-2 cm. Inflorescences infrafoliar, erect in bud; peduncle 8-30 (-75) cm long, 0.8-2 cm in diam., terete, densely covered with whitish, stellate, short, stiff, persistent hairs; prophyll 18-45 cm long, 3-4 cm in diam.; peduncular bract 0.5-1.4 m long including a 3 cm long umbo, densely covered abaxially with appressed brown scales, persistent; rachis (6.5-) 13-60 cm long, with hairs similar to those of peduncle; rachillae (7-) 30-70, (30-) 35-54 (-75) cm long proximally, to 24 (-60) cm long distally, 1- 2 mm in diam. at anthesis, 1.5- 2 (-5) mm in diam. in fruit,
read more
subtended by bracteoles, these occasionally prominent, densely to moderately covered with simple to stellate, 0.1-0.2 mm long, stiff, persistent, white hairs. Flowers in triads proximally, paired or solitary staminate distally, the triads sometimes densely crowded on the rachillae, superficial or somewhat sunken; triad bracteole low, apiculate; first flower bracteole obscure, second and third flower bracteoles ± equal, deltate or rounded and apiculate, 0.3-0.5 mm long; staminate flowers 3-4 mm long; sepals deltate, 1-1.5 mm long, imbricate proximally, keeled; petals ovate to elliptic, 2.5-4 mm long, pilose abaxially especially distally; stamens arranged on a very short receptacle; filaments 1.5-2 mm long, lanceolate, flattened, adnate proximally to petals; anthers 1-1.5 mm long; pistillode 1.5- 2.5 mm long, trifid at the apex; pistillate flowers 2.5-3.5 mm long; sepals very widely ovate, 1.5-2 mm long, ciliate; petals widely ovate, 2-3 mm long, ciliate; staminodes digitate. Fruits globose, 0.7-1.1 cm in diam., loosely spaced or rarely crowded on the rachillae, the stigmatic remains subapical to lateral; epicarp purpleblack, scarcely minutely tuberculate; seeds globose, 5-8 mm in diam.; endosperm lightly to deeply ruminate; eophyll pinnate with long rachis. (Gloria Galeano and A. Henderson) Editing by edric.

Two inflorescence types occur in Prestoea decurrens, just as in P. ensiformis. Most inflorescences are straight, erect, and elongate. In scattered areas, notably coastal Ecuador, the Osa Peninsula in Costa Rica, and the Río Guanche area in Panama, inflorescences are curved, almost horizontal, and shortened. The latter have thicker, shorter rachillae and very closely spaced triads borne in slight depressions. (Gloria Galeano and A. Henderson)
Culture
Cold Hardiness Zone: 10b
Comments and Curiosities
Uses: Colombia: chapil, chichiburrú, chapilde, palmiila; Costa Rica: canna lucia, coyolilla. In Chocó, Colombia, the palm heart is occasionally eaten. Stems used for thatching.
Commonly encountered in most of the countries of the Andes Mountains, yet curiously rare in cultivation, Prestoea is an attractive genus with slim trunks, and arching, fine feather leaves. P. decurrens is a clustering species from lowland or premontane rain forest and is often associated with rivers and streams, a good indication of its requirements. (RPS.com)
External Links
References
Phonetic spelling of Latin names by edric.
Special thanks to Geoff Stein, (Palmbob) for his hundreds of photos.
Special thanks to Palmweb.org, Dr. John Dransfield, Dr. Bill Baker & team, for their volumes of information and photos.
Glossary of Palm Terms; Based on the glossary in Dransfield, J., N.W. Uhl, C.B. Asmussen-Lange, W.J. Baker, M.M. Harley & C.E. Lewis. 2008. Genera Palmarum - Evolution and Classification of the Palms. Royal Botanic Gardens, Kew. All images copyright of the artists and photographers (see images for credits).
Gloria Galeano & A. Henderson. Flora Neotropica. New York Botanical Garden.

Many Special Thanks to Ed Vaile for his long hours of tireless editing and numerous contributions.